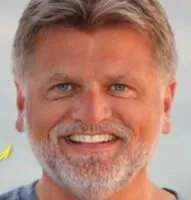 Hey there 👋
My name's Ron. I am a professional Life Coach who specializes in personal growth, mindset and career coaching, and I maintain a private practice in a small Illinois town just 18 miles from St Louis, Missouri.
As a Life and Business Coach, my goal is to help you uncover your true potential and lead a life that is worth celebrating. Helping you make radical improvements in your life is my focus. I provide support and guidance as a life coach for breaking through the issues that stand in the way of you achieving your goals. Whether you want life help achieving a specific outcome or wish to enhance all areas of your life, I can help you get there faster.
I am a collaborative, solutions-focused coach. Through this approach, I provide support and practical feedback that will help you effectively address personal life challenges. I also integrate coaching techniques with helpful assignments to offer a highly-personalized program tailored to you. With compassion and understanding, I will work with you to help build on your strengths and attain the personal growth you are committed to achieving.
BS In Marketing from Eastern Illinois University
29 Year Sales Career in the Pharmaceutical Industry, 6 Time Winner's Circle Winner
A John Maxwell Certified Speaker, Trainer and Coach